Bearingproducts
You are now the location of > Bearingproducts > Joint bearings
Bearing SAA 80 TXE-2LS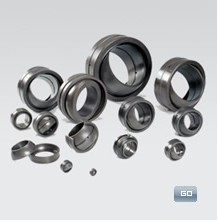 Product name: SAA80TXE-2LS
Dimensions - d (inside diameter): 364
Dimensions - D (outside diameter): 182
Dimensions - B (width): 85.5
Bearing Categories: Spherical Plain Bearings
Model Specifications: SAA80TXE-2LS
Brand: SKF
Price:If you are interesting in SKF SAA80TXE-2LS,please do not hesitate to contact us.
E-MAIL: bearingoffice@yahoo.com
SKF SAA80TXE-2LS bearings stock supply, lincoln bearing company has much stock .we export SKF SAA80TXE-2LS to many country and areas. Duo to Good price, high quality and short delivery time, we get praise from our purchaser.
RELEVANT Joint bearings