Bearingproducts
You are now the location of > Bearingproducts > Cylindrical roller bearings
Bearing RNU 310 ECJ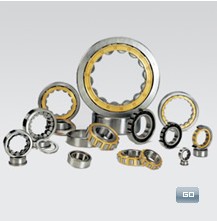 Product name: RNU310ECJ
Dimensions - d (inside diameter): 65
Dimensions - D (outside diameter): 110
Dimensions - B (width): 27
Bearing Categories: Cylindrical Roller Bearings
Model Specifications: RNU310ECJ
Brand: SKF
Price: If you are interesting in SKF RNU310ECJ, please do not hesitate to contact us.
E-MAIL: bearingoffice@yahoo.com
SKF RNU310ECJ bearings stock supply,lincoln bearing company has much stock .we export SKF RNU310ECJ to many country and areas. Duo to Good price, high quality and short delivery time, we get praise from our purchaser.
RELEVANT Cylindrical roller bearings